19"/22"/27"/32"/42"/47"/50"/55"/58"/65"/70"/75"/85" In-store digital signage display boards.
19"/22"/27"/32"/42"/47"/50"/55"/58"/65"/70"/75"/85" In-store digital signage display boards.
Product Code:
EO-DSD01
Availability:
In Stock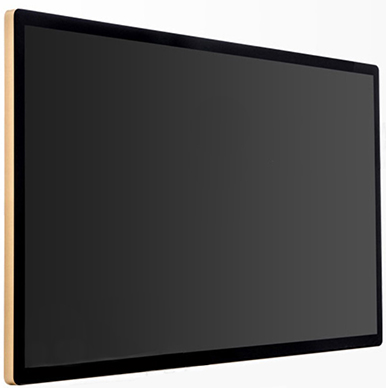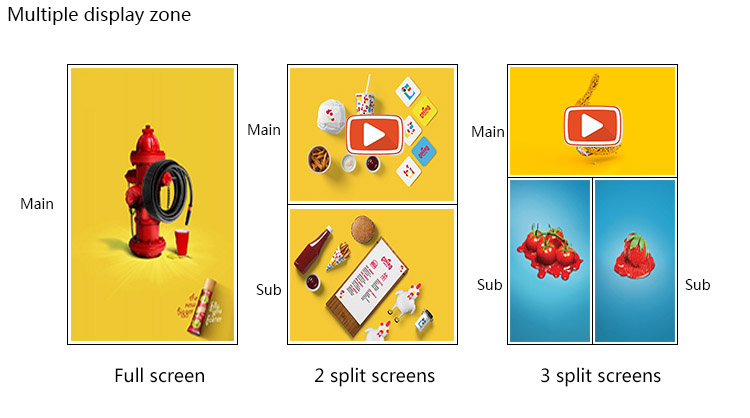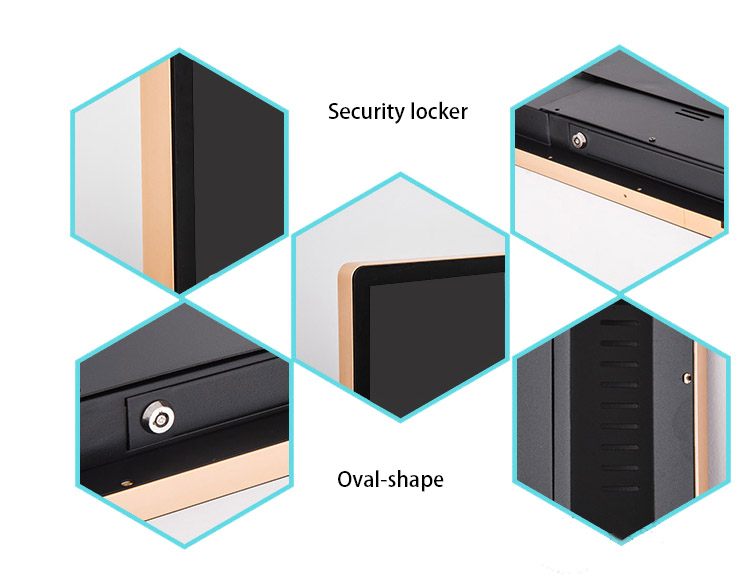 With more and more brands opting for digital advertisements, we bring you the EOOSIGN's EO-DSD01 digital signage display which frees you from the old-school's banners and posters that need a lot of attention and care. While this display screen comes with a golden effect trim, it is something that lends a professional feel to the brand that makes use of it to display their advertisements to the public.
With a resolution of 1920 x 1080, the EO-DSD01 is capable of supporting pictures, sounds as well as videos where all you are to do is transfer all that you need to display to a USB drive and plug it to this device. Whether you intend to play all of it on a loop or probably display it only once, you can accordingly set things up depending on your requirements and watch the screen display your content for the maximum attention.
If you intend to customize the power on and off timing, you have the options for that as well where all you are to do is set the timers accordingly and watch it perform its tasks without you having to intervene. You may also want to add new content to the existing one, and for that, you can set up the one roll text and accordingly adjust the colour as well as the banner along with the text that you have added.
This device build in 8Gb internal memory, and so there is this hassle-free movements when it comes to looking out for what to play when powered on. This is something that makes the operation straightforward and not complicated in any manner.
The EO-DSD01 size available: 19 inch, 22 inch, 24 inch, 27 inch, 32 inch, 42 inch, 47 inch, 50 inch, 58 inch, 65 inch, 70 inch, 75 inch, 84/85/86 inch, and have WIFI, RJ45 network touch panel optional.
The feature highlights :
1.The content plays up automatically with no need for any buttons and movements the moment the device is switched on.
2.Automatic power on/off in 5 groups . Ease of daily and weekly power on/off on schedule.
3.EOOSIGN's Free digital signage software helps you to create programmable Playlist to schedule all your presentation.
4.It is known to support hi-res photographs and easy slideshows in various modes
5.The intervals for the slideshows can be adjusted manually
6.The device support images along with music/video/playlists
7.It also supports playlists that comes with photo, video and music and also subtitles as and when required
8.It is known to support one scrolling text which can be set along with colors and fonts
9.You have the ease of repeating or not repeating photographs and videos
10.It has the power resume function
11.Tempered glass & aluminum alloy housing plus security locker.
12.WIFI & RJ45 network. (Only available on WIFI version)
Size (inch)

19

22

27
32

43

50

55

65

ViewArea(mm)

410x256
476x268
599x378
701x396
941x530
1097x622
1218x688
1429x804
Dimension(mm)
472x319
540x333
641x380
733x433
975x569
1131x660
1252x726
1466x846
Thickness(mm)
45
40
Weight
12 KGs
18 KGs
21 KGs
25 KGs
35 KGs
45 KGs
52 KGs
65 KGs
PowerConsumption
20 W
25 W
35 W
35 W
50 W
80 W
110 W
120 W
Resolution
1440x900
1920x1080
Frame Color
Silver
Gold
Viewing Angle
168°-178°
Colors
16.7 M
ContrastRatio
2000:1
3000:1
5000:1
4000:1
5000:1
Brightness
350 cd/m2
400 cd/m2
450 cd/m2
Respond Time
3 - 5 ms
Speakers
10W x 2
Rom
8G
USB
USB 2.0 / TF
WorkingVoltage
AC 110V - 240V @ 50/60Hz
Accessory
1. Remote control.
2. Manual.
3. Power cable.
4. Keys.
Worldwide
SHIPPING
100% MONEY
BACK GUARANTEE
ONLINE
SUPPORT 24/7